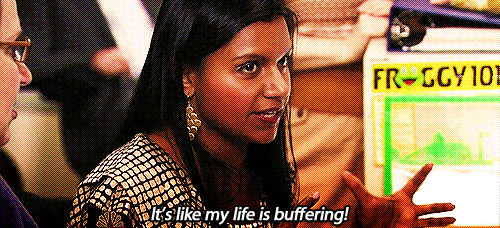 End "Whoops" Errors & Buffering
Ever get stuck in the middle of an episode because it just won't load? This hack is a great way to end excessive loading times, so you can enjoy the movie the way it should be – without choppy "whoops" errors. To access a "hidden" menu called the stream manager, hold down Shift+Opt (Shift+Alt for Windows) to left click to open up the Manager. The hidden menu comes with tonnes of tools to help you take care of whatever is ailing your Netflix experience.
Find Specific Sub-Genres
This is a great hack when you're in a super specific movie mood, and the general genres are too broad. To find this sub genre list, go to the homepage and click on any genre. Once on that page, take a look at the website's URL – If you want to open up the "secret" new genres, just change that number on the end. If you don't feel like playing a guessing game, you can find a list of what number corresponds to which Netflix sub-genre < here.
Replace Users with Moods
Stop searching for comedies, and dramas all on one profile. Netflix allows users up to five profiles to make streaming experiences easier. These profiles can be made for family, friends, or roommates so that you don't get the suggested titles for movie and shows you don't like. Instead, make profiles like, "Comedy, Drama, Documentaries, Action, and Kids" or tailor it to your movie watching preferences. The whole fam will thank you.
Stay Up to Date on What's New
It might not be a hack, but it does give you something to look forward to. Although Kenya doesn't get the same titles as other countries, many of these titles will appear on your Netflix Kenya homepages.